Choosing Katrina's Weapon
Words/kanji covered: 得意: strong point, forte 武器: weapon, asset 剣: sword 大: large 小: small 槍: spear 弓: bow 体術: martial art 決定: decision/decide
Now, for a part I've been looking forward to: weapon selection!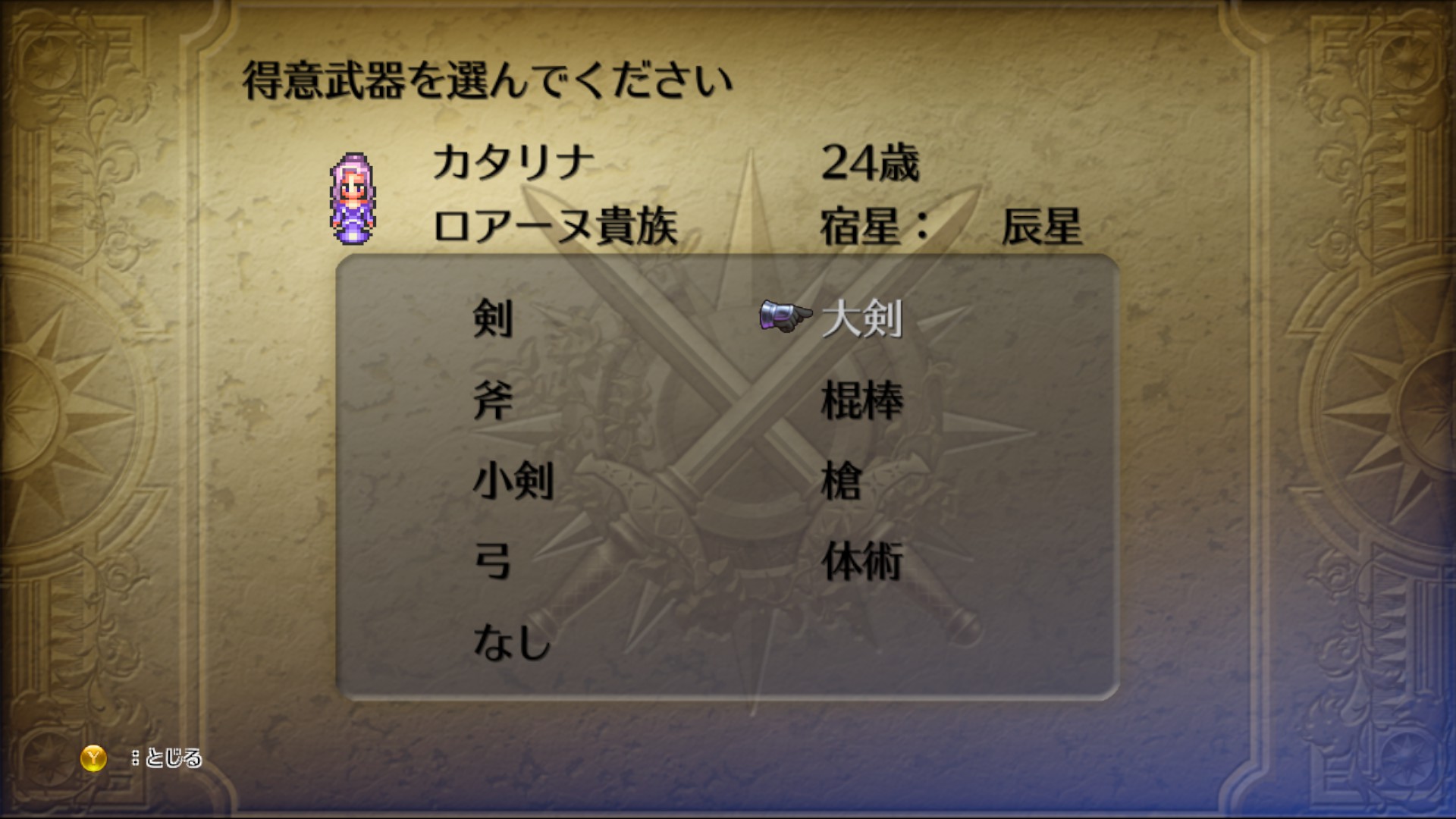 First, let's get the upper-left prompt done. 得意武器 seems to be two words – 得意(とくい) means one's strong point or forte, and 武器(ぶき) is weapon or asset. Notice that 武 makes its second appearance here – in the last post, it was part of 武人(ふじん, soldier). We know everything else here – the game is asking us to choose the weapon we'll specialize in.
For weapons, we have nine choices. Let's get to it immediately!
剣(けん): sword. (The kanji can also mean blade, or clock hand.) 大剣(たいけん): large sword. 斧(おの): axe. 棍棒(こんぼう): club or stick. 小剣(しょうけん): the kanji indicates small sword. In-game, these are épées and rapiers. 槍(やり): spear. 弓(ゆみ): bow. 体術(たいじゅつ): martial arts. なし: nothing.
I choose bow.
Now we go to the final confirmation screen: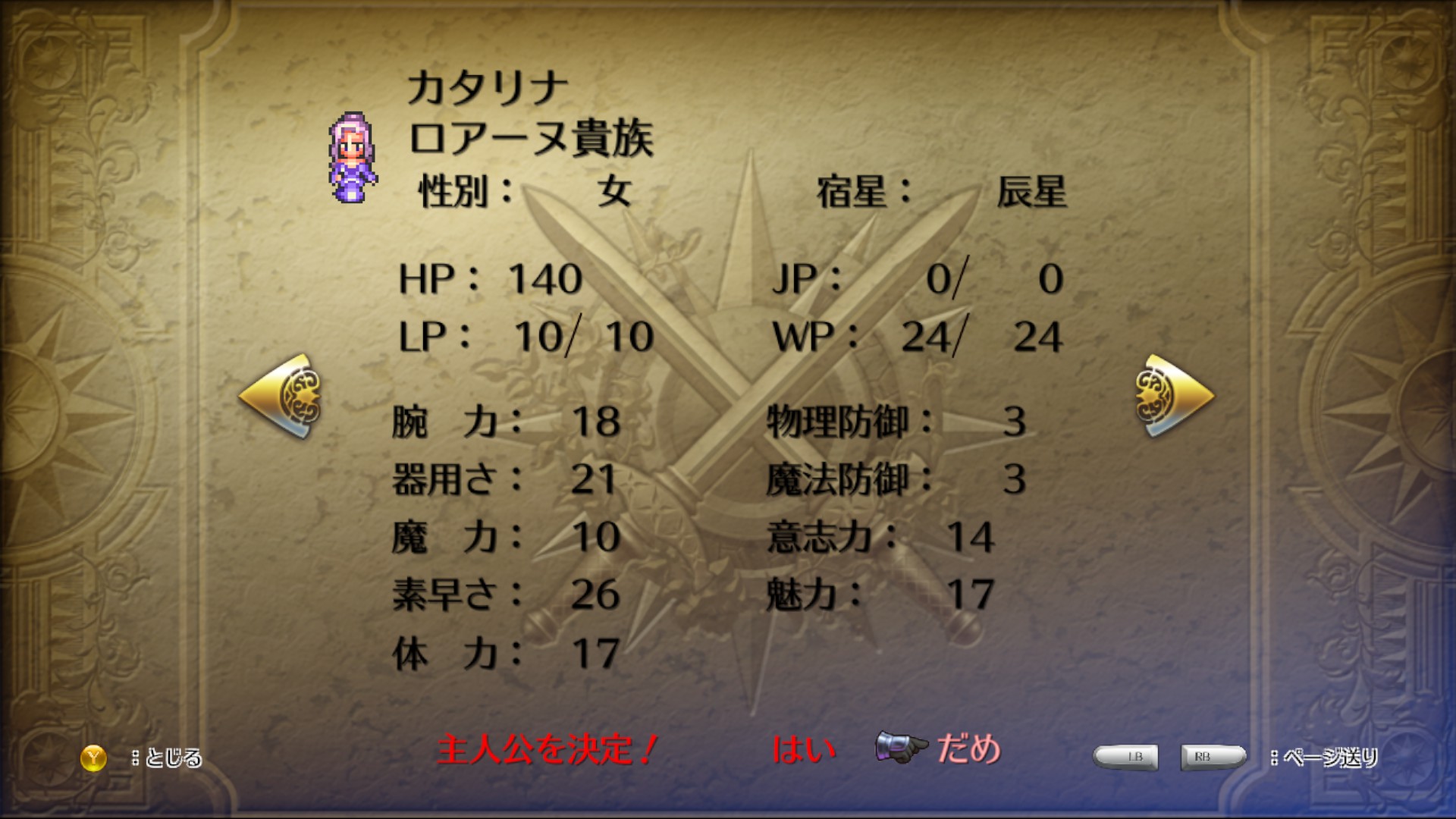 Here we see a bunch of statistics and a prompt to confirm our decision. At this point, I'm eager to get to the game, so I'll skip all of the statistics for now. I will note the prompt at the bottom uses a new verb – 決定(けってい), which requests that we decide. The decisions are yes or no. I've usually seen "no" written as いいえ, so だめ is new to me.
---
Author: @WolfeReader@freeradical.zone
Feel free to follow this blog! On Mastodon or other fediverse services, follow @a-new-japanese-learner-takes-on-jrpgs@qua.name , for RSS use https://qua.name/a-new-japanese-learner-takes-on-jrpgs/feed/ , and for the plain web view just use https://qua.name/a-new-japanese-learner-takes-on-jrpgs/